With her fun delivery style and vibrant images, Helen is a popular speaker – in person and online – for garden clubs, horticultural societies, and social groups all around the Greater Toronto Area, including at the Toronto Botanical Garden. She has also Zoomed to appreciative audiences across Canada.
Creating and giving presentations has also been a great love over her 17+ years as a volunteer with the Toronto Master Gardeners. In this role, whether at the podium or via media like Zoom or GoogleMeet, she has presented at libraries, clubs, organizations, businesses, and on the Master Gardener stage at Canada Blooms.
Explore Helen's Topics
Choose from garden presentations below, or ask Helen about something new. In fact, some of her most frequently asked-for talks began as posts on TorontoGardens.com. Have a look. She is open to ideas.
New in 2022: Design
Designing with
Edible Plants – A fresh look at a growing trend
Turn traditional notions of what "ornamental" means upside-down and meet unusual plants that can be safe to eat (or not!). This colourful presentation gets you thinking about your garden and edible plants in exciting new ways. Integrate beautiful edibles and edible beauty into your flower beds, vegetable patch, and menu. No matter how big your space, you'll find delicious ideas!
"Wow. Great talk, and well done! It is a lot to think about!"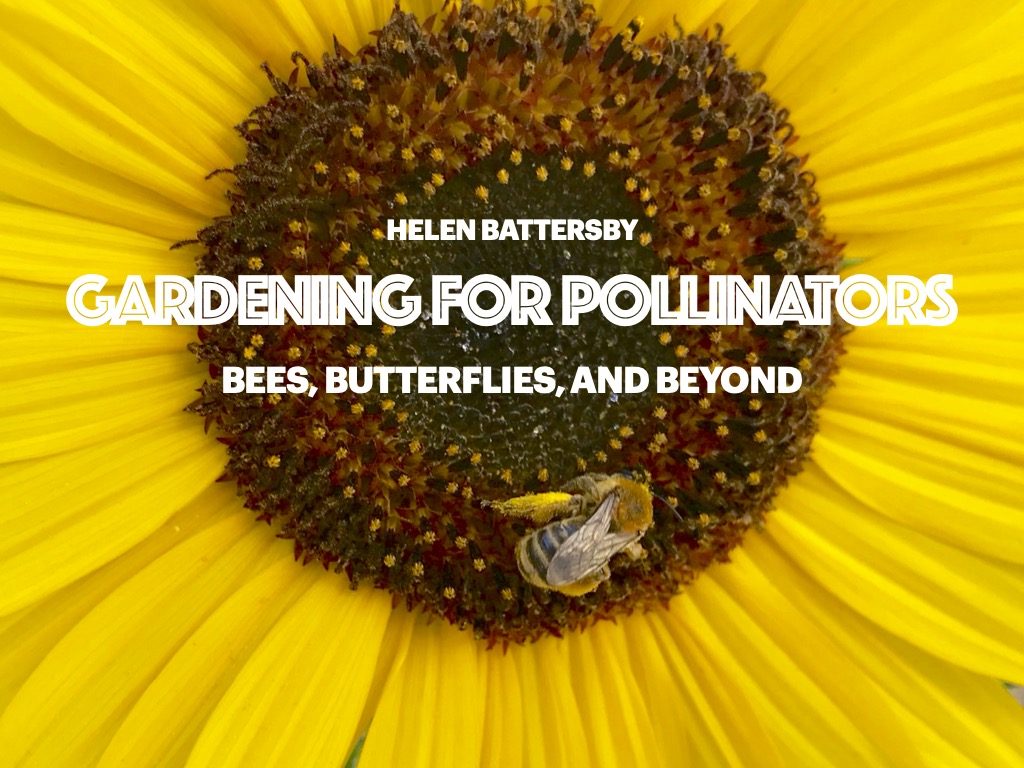 New in 2021: Ecology
Gardening for Pollinators – Bees, Butterflies, and Beyond
A pollinator garden is full of surprises. Surprising pollinators. Surprising plants. And surprising ways to make your garden more pollinator friendly. Meet the good guys (including those who are sometimes bad), and learn how to keep them happy in this picture-packed presentation.
"A huge thank you for such a wonderful presentation. Coming from Europe and learning to garden in Canada, your presentation has been a real gift!"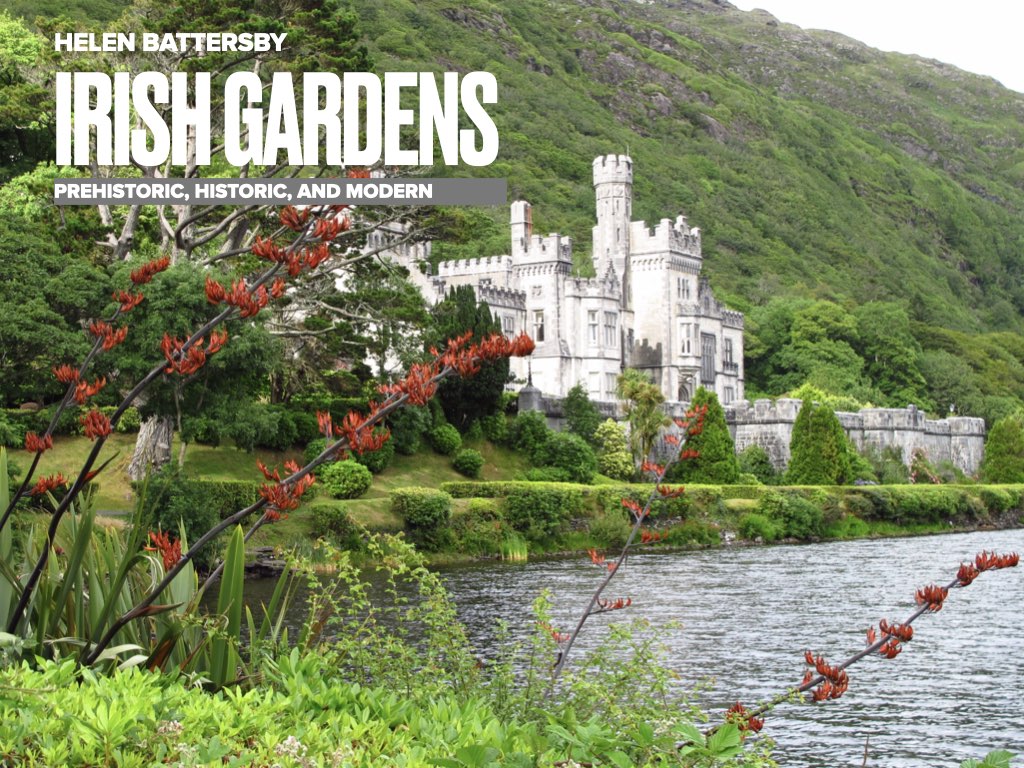 New in 2021: Garden tourism
Irish Gardens – Prehistoric, Historic, and Modern
Enjoy an eyeful of ideas with a side order of history in this inspiring armchair garden visit to the glorious Emerald Isle. From a Neolithic farm site on the scenic west coast to Victorian garden estates and the contemporary creations of siblings Jimi and June Blake, you'll soon want to put Ireland on your bucket list.
"Thanks again for your talk. I was blown away by your photos and the places you had visited!"
Audience favourite:
The Garden of Regrets
Meet the plants you'll wish you'd never planted. Learn how to avoid them (before you do), to live with them (if, sadly, you have them), or how to love them (if you must). A highly visual presentation that is one of Helen's most-requested talks.
"Thank you so much for a great talk! I loved all the detailed information on so many familiar plants. You are a very engaging speaker and gave us lots to think about."
Garden design:
Designing with See-Through Plants
Discover what the heck they are and how the heck to use them! Meet some new plants, and others that will invite you to look at old friends in a new way in this presentation filled with inspiring photographs. Whether your garden is large or small, you're sure to come away with design ideas to apply.
"Your presentation was just lovely…lots of beautiful plants (with names on screen, a definite bonus!)"
Garden tourism:
Garden Walk Buffalo
See what you'll miss if you don't catch North America's biggest, free garden tour. Forget the tired Eye-Witness News vision of Buffalo (Fire in North Tonawanda! News at 11). Helen's first visit to Garden Walk in 2010 opened her eyes, and motivated her to walk the Walk again and again. Let her show you the imaginative, flowerful side of our near neighbour and very dedicated garden city.
"Thank you for braving the Snow Storm of the Century and giving such a fine talk. It was all I had hoped for. Fun, colourful and a real inspiration."

Planting design:
Gardening in Shade
Are you a shady gardener? Plants and Plans for the Darker Side of Gardening helps you create a high-impact, low-maintenance shade garden. We begin by helping you cope with shade's particular problems and understand its opportunities. Then we cover garden design principles for your shady garden (for sunny gardens, too!). Come away with ideas for both plants and design approaches that work well in shade.
Or, if you're a dry-shade gardener, like Helen, ask about her presentation on solutions for one of the toughest garden challenges!
"I had many members approach me afterwards telling me how much they enjoyed your presentation. You were a pleasure to listen to."